MAKIKO CREATION / A Worldwide travelling Artist
Providing order made murals and creating abstract art paintings that hang in the interiors of individual homes both in domestic Japan and abroad.
Not stopping there, but also having her art line the walls of postpartum clinics, maternity clinics, vegan cafes, office buildings, Makiko has also contributed both to individuals and companies as well as collaborating with apparel companies to create textiles and other products.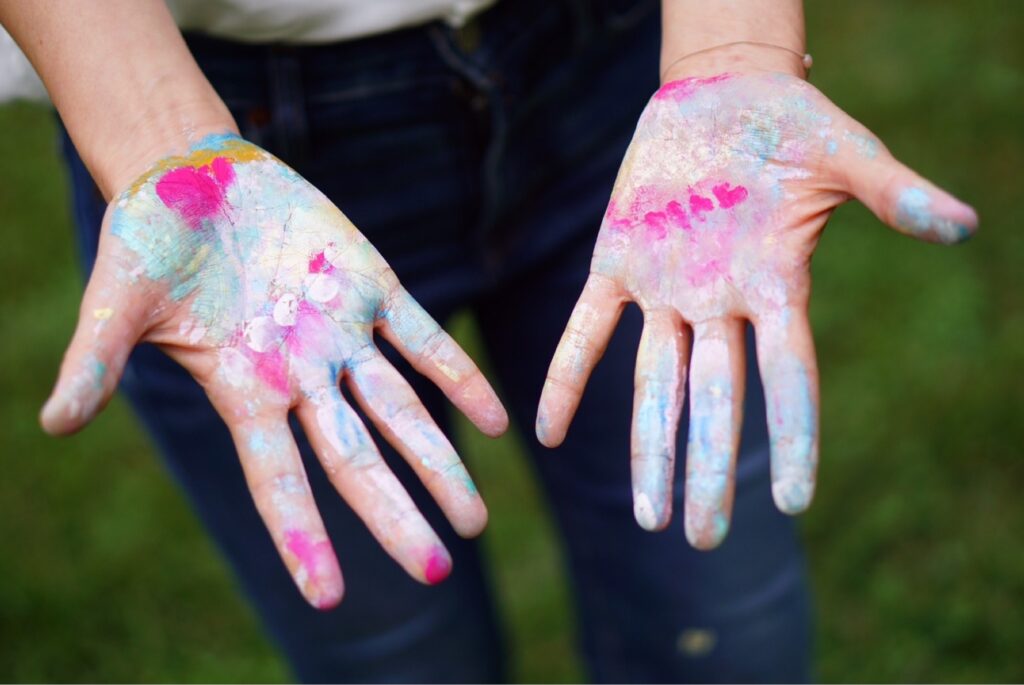 MAKIKO CREATION STORY
〜2018 Japan
The ME before I started art.
From a very young age I loved to draw, and you could always find me drawing on the back of adverts and pamphlets. However, during Junior high school, my grades for Art were not so good, and I gradually lost confidence in my drawings which in the end led me to stop drawing completely.
At 34 years old, I felt I didn't fit in with Japanese business society, my personal and work life was falling apart which led me to over 10 years of fighting depression. Each and everyday I was searching for answers and desperately trying to become a person that wasn't actually me.
No matter where I was, no matter who I was with, my heart was full of sadness and I had to wonder what would happen to me next. In the middle of this darkness, like escaping from reality, I departed on a trip that took me to 28 countries around the World.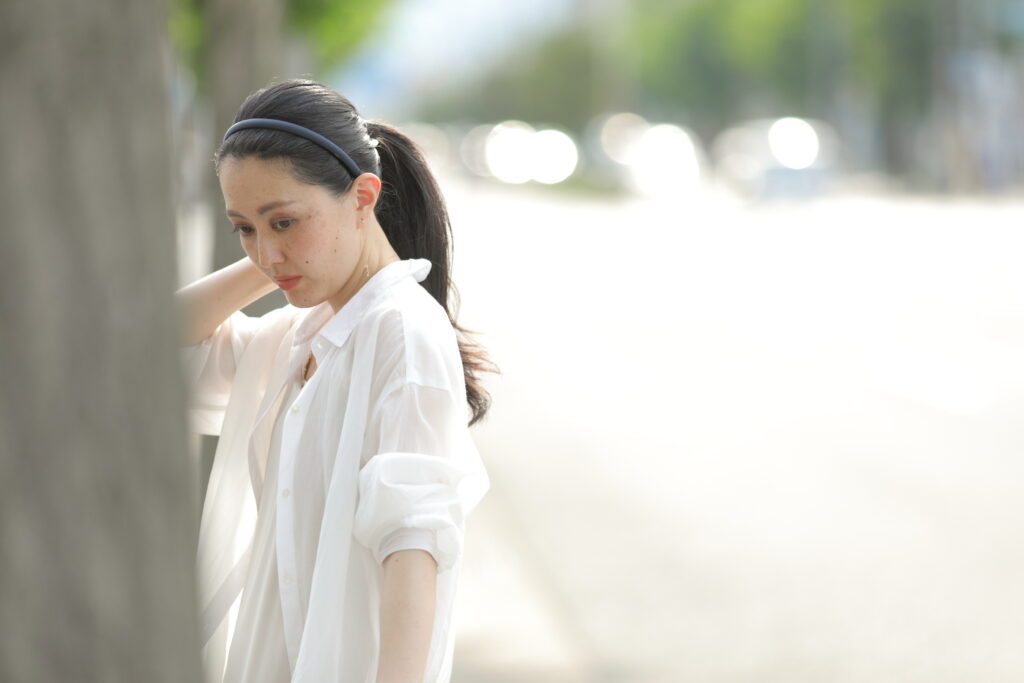 2018 Europe〜Malaysia
At the rock bottom of my life, it was the people I met.
In Penang, Malaysia, during my travels.
While communicating with the locals, I received the opportunity to draw on the walls of a guest house, and that led me to getting the chance to exhibit my work at an art market.
Having never create a decent piece of art before, I began wondering if it was at all possible. I hesitated for a split second, but after realizing I had nothing left to lose, I dove into the opportunity and simply said to myself "I just want to draw".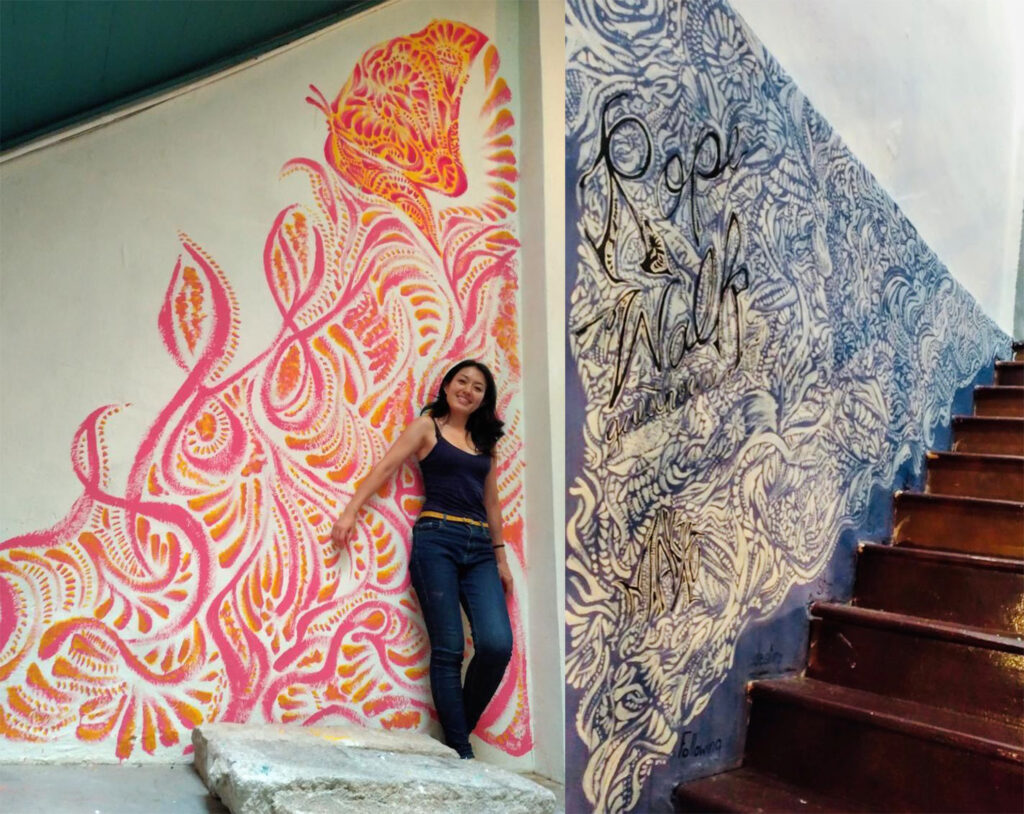 The end result was a picture that I drew from the heart, and the item then was sold to my first ever customer. Being a "nobody", coming from a foreign country, it was the local people that welcomed me with their open arms for simply being who I was.
I was overcome with joy when I realized that it was perfectly fine for me to express myself.
This was the split second when MAKIKO CEATION debuted as an artist.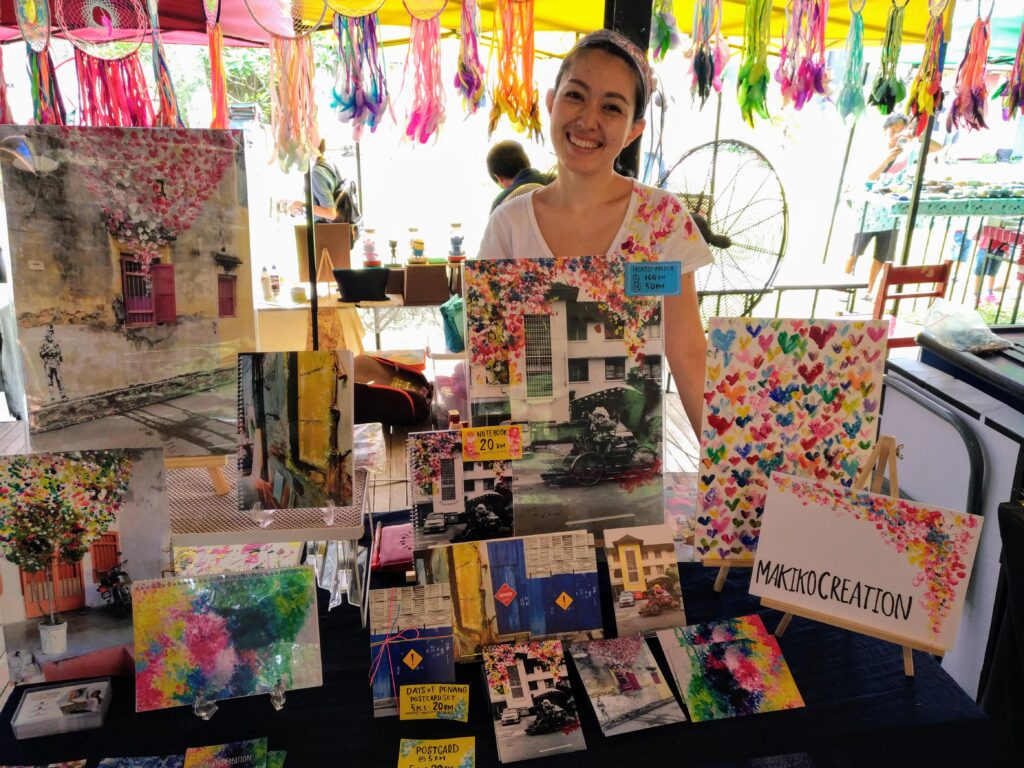 2019~2022 Japan
What art has taught me.
After returning to Japan, I was a person with no career credentials, no money, no connections, and simply wondering how I was going survive as an artist.
After continuously being caught between complications, the road that I paved myself as an artist came from these following words;
"I want to see Makiko look like she is praying while she draws"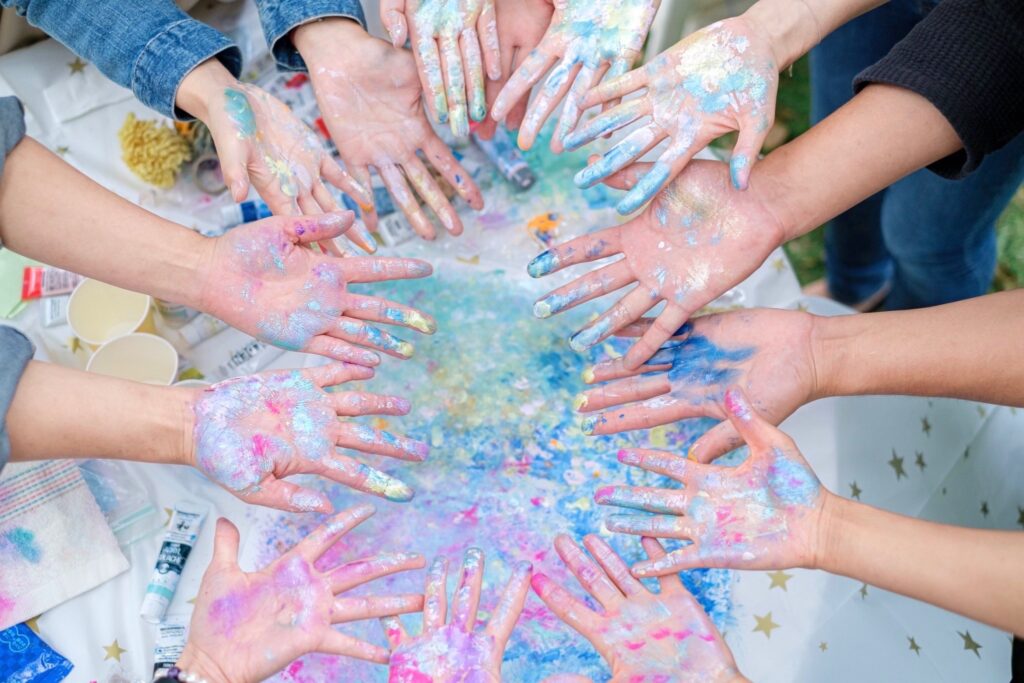 It was these words from a supporting colleague that hit that all important nerve inside.
I had always thought that there was no place for me in Japan. But then I realized that this was just the filtered and false world I had made for myself.
No matter who I was, no matter how weak I was, I was accepted.
This was the warm and kind place I had always been searching for.
When I draw, there are times that I draw well and times that I don't. However, if I focus on what is right in front of my eyes, and don't think, I can deeply connect with my emotions.
As I merge the different colours, I often are reminded that there is an important message always being told to me at that particular time.
Through art, it lets me come to my senses and realize that "there is no right or wrong".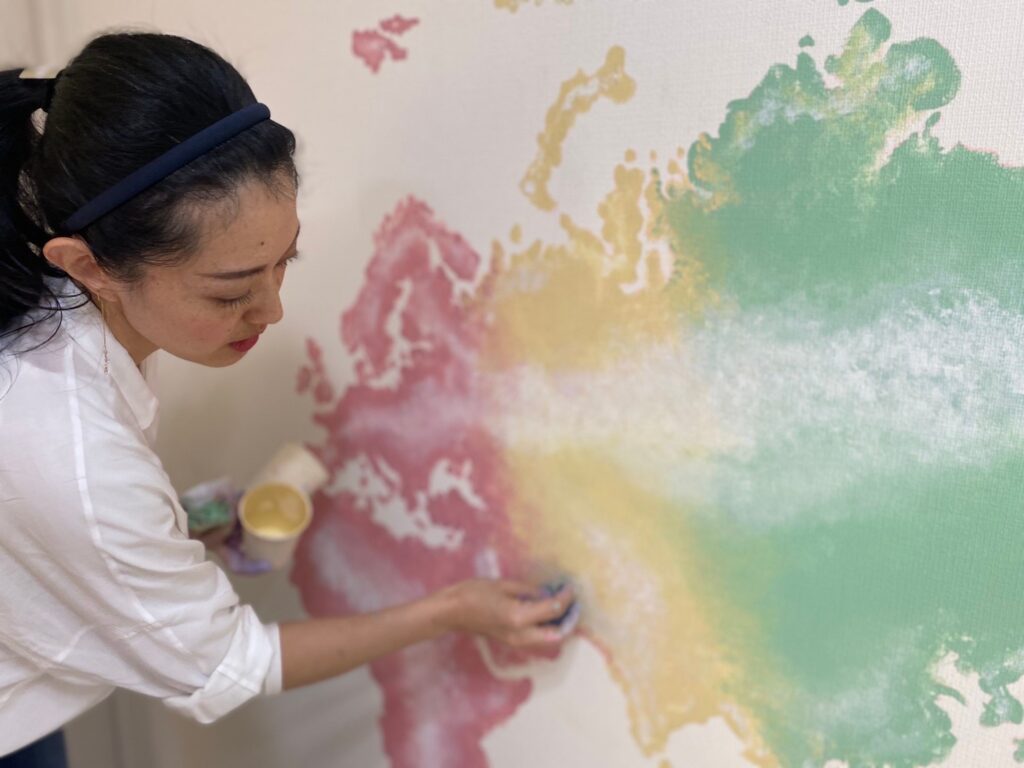 2020, Corona Vortex.
Via the internet, I performed live painting sessions, had solo exhibitions, all with the motto, "Art that cleanses the heart and soul".
After clients see the result, I often get uplifting feedback such as;
"I have now been able to see what is important to me" or,
"It feels like this art was supposed reach me and calm my soul".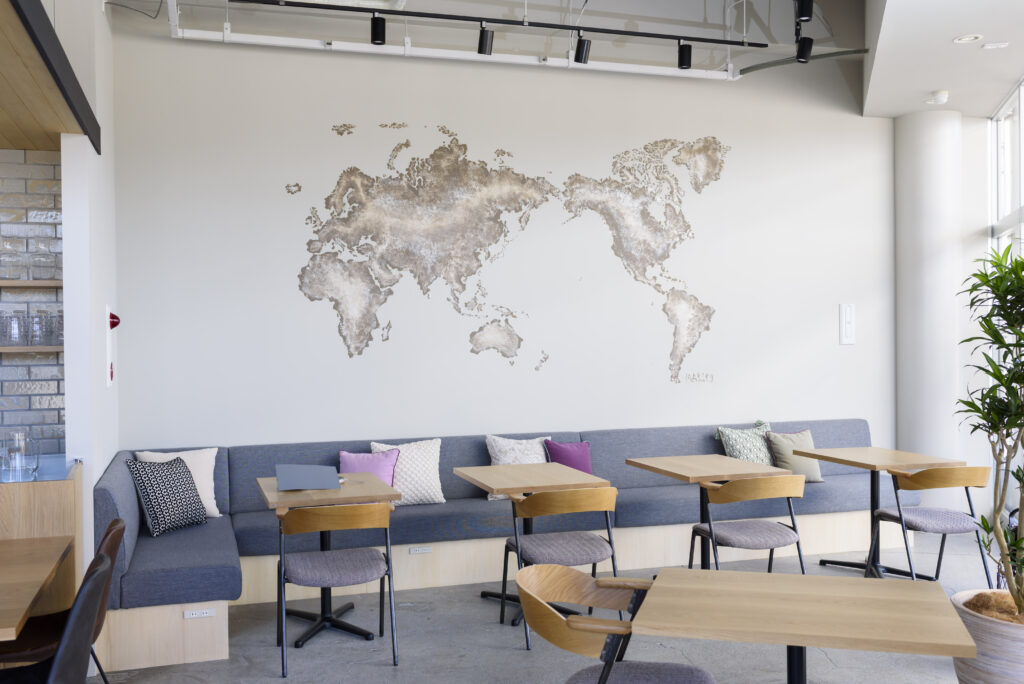 I supplied a Vegan Café with a World Map painting on their wall, and while painting it, I poured in my personal wish to everyone "It is you that chooses where you want to go in the world".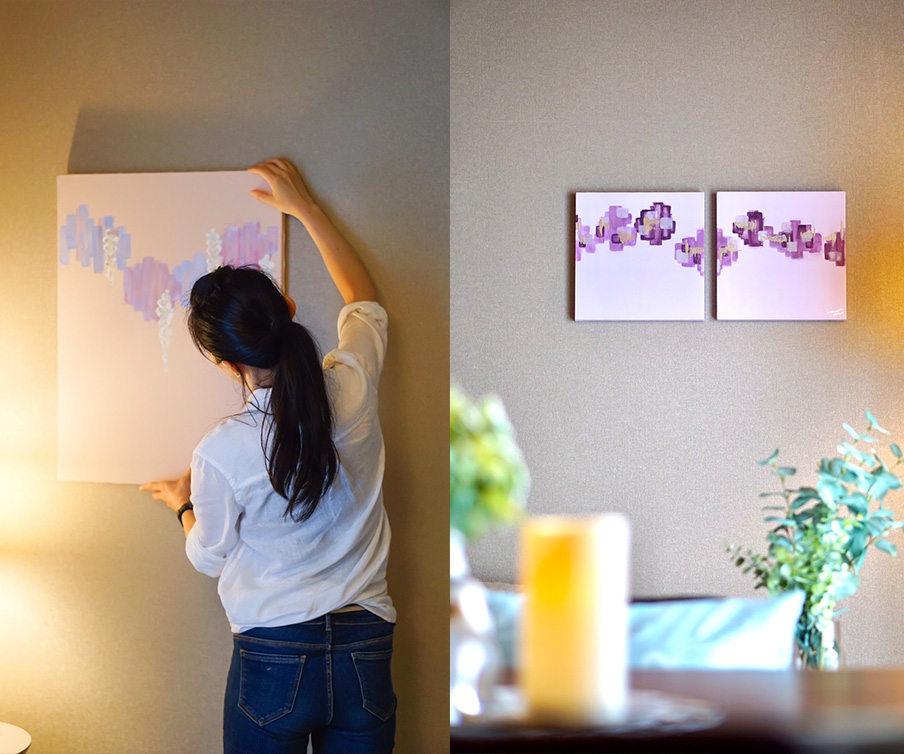 I have also supplied art to postpartum clinics, maternity clinics. This work has been highly praised as it offers a chance for tranquility to the heart for people that often feel a sense of being blocked and emotionally locked up.
It is possible to express things through art, even when it is not possible to express through words. When I realized that this was my destiny, I started to treat myself well and when working, I was able to feel the highest level of happiness.
Even though we are still in the Corona Vortex, it has been the best time of my life and chance to connect with the people I like.
2022, from Japan to Paris
The World I want to create through art
I have been invited to the Art Fair "Salon Art Shopping Paris" which will be held at theMusée du Louvre, Paris.
As an artist, I don't want to limit myself to Japan, but want to be pro-active overseas once more. My intuition tells me that my new stage, my new chapter will be found in Paris. That is why I started Crowd Funding.
Beyond the borders of language and culture, messages can be expressed through art. No matter where you are in the World, I want to personify that it is absolutely fine to express yourself.
This message has moved the hearts of some 281 people, and through their support our crowd funding target was achieved.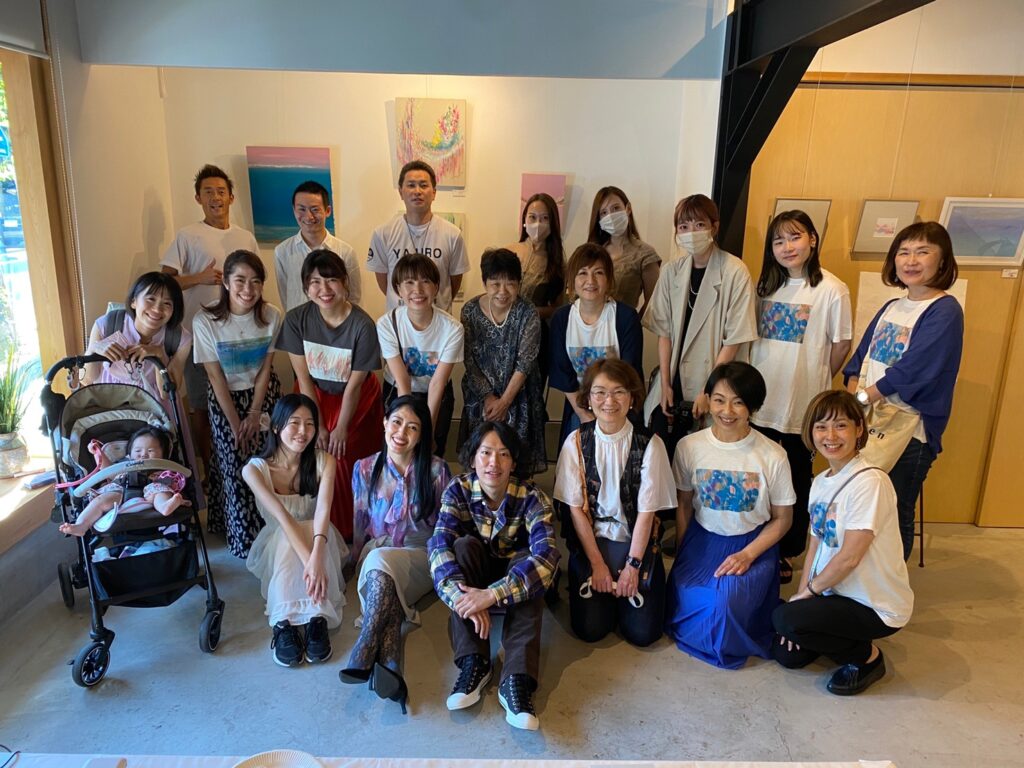 The people that have heard my thoughts, listened to my outgoing calls have proudly supported me by replying to me;
" I now want to express myself also"
" By supporting you Makiko and seeing you move forward, you are a light for everyone" I am right here now, even after a long hard battle.
To challenge yourself, is to face the things that scare you and things that you have wanted to run away from.
Even so, I have decided that no matter what happens, I want to express myself.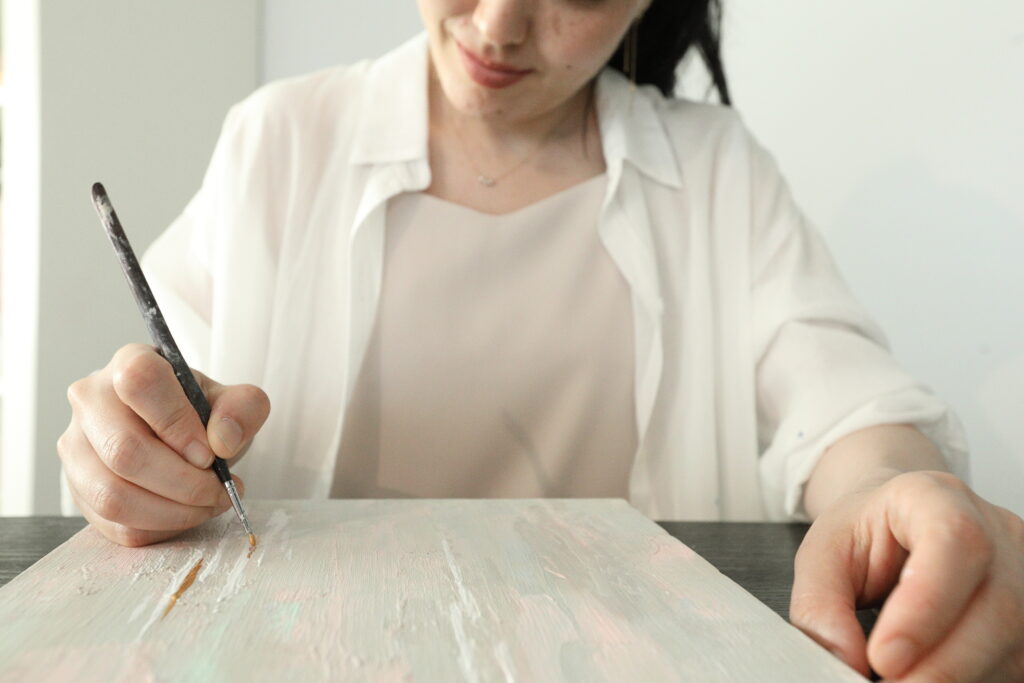 Being a person that has double sensitivity, I have learnt that I am able to connect and be compassionate with people through the beautiful form of art.
No two people are the same. Everyone is different, but each and everyone can excel in their own field. There is no bigger hope to have everyone be able to express themselves and respect others as they are, beautiful in all aspects.
It is this kind of world, where each and everyone can express themselves, express their own colour just like a large colourful painting in an Art Gallery, that I am dreaming of.
Through art, this is the beautiful World I want to create.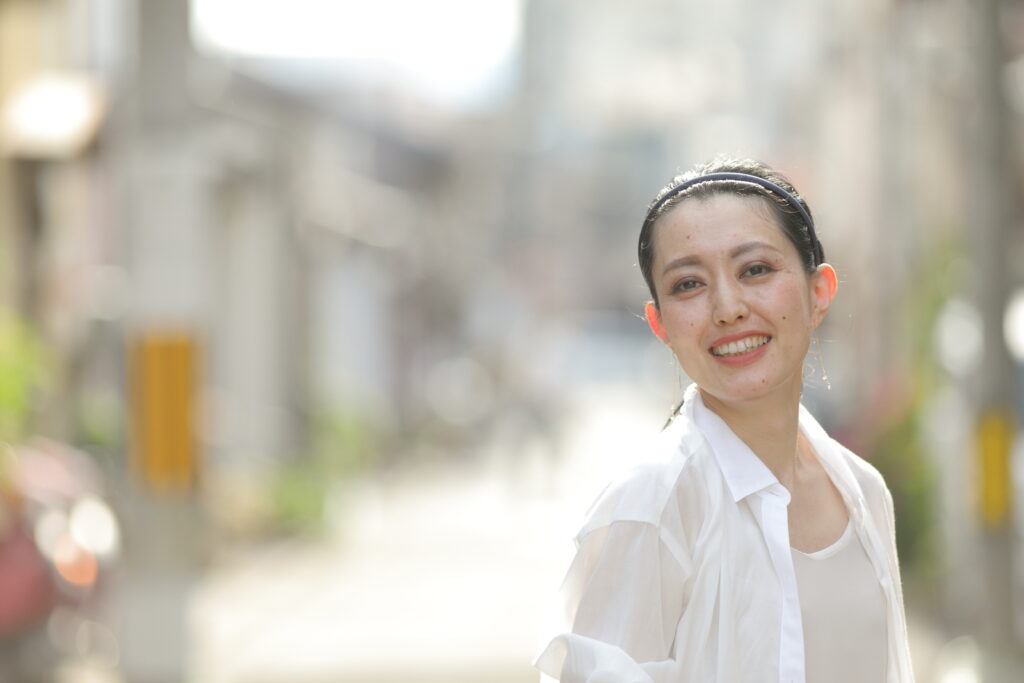 ---
Exhibition
2021/08 solo exhibition/Osaka
2021/10 group exhibition/Tokyo
2022/03 group exhibition/Tokyo
2022/07 solo exhibition /Tokyo
2022/09 group exhibition/Kyoto
---
Special Thanks
To the each and every Sponsor.
KAORI IWAMI / baby.mam
YOKO YAMAMOTO / OFFICE YAMAMOTO
MARIKO NAKADE / Atelier Enfamille
YOSHIYUKI SHIMADA / Shimada Consulting Farm